For the past seven years, CKB has been continuously providing support to the Institute for Child Diseases, with the active participation of Bank employees in these donation actions. Child care is the biggest obligation of all of us and last year MCB decided to contribute to the improvement of the health services for our youngest by purchasing of the Tympanometry touch Tymp MI24C probe and DD45C counter headphones for the needs of the ORL ambulance of the Institute for Child Diseases of the Clinical Center of Montenegro, which will significantly contribute to increase the quality of the ORL health care service. The value of the donated device is 4,706.90EUR.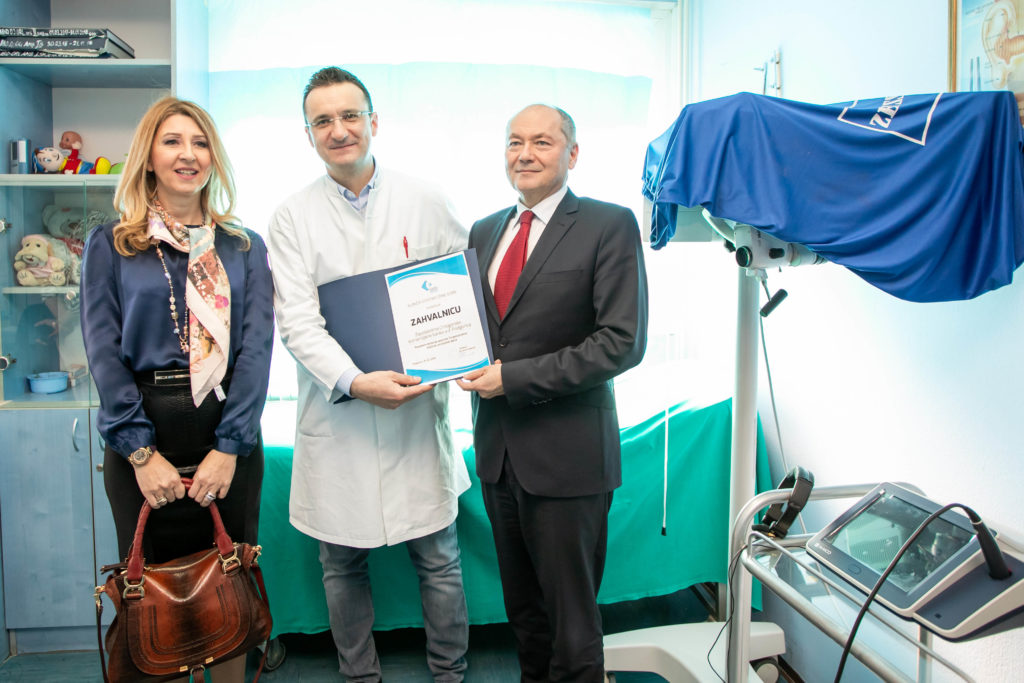 Over 350 bank employees took part in the donation campaign, which, with the support of the bank, contributed to its realization. Each year, the Bank organizes a traditional New Year's celebration in order to accompany jointly the past year and celebrate the successful start of the coming year. On that occasion, the Bank invites its employees to pay 10EUR for participation in the celebration, thus to purchase the device for which the decision is made on the proposal of the management of the Institute for Child Disease in accordance with their current needs.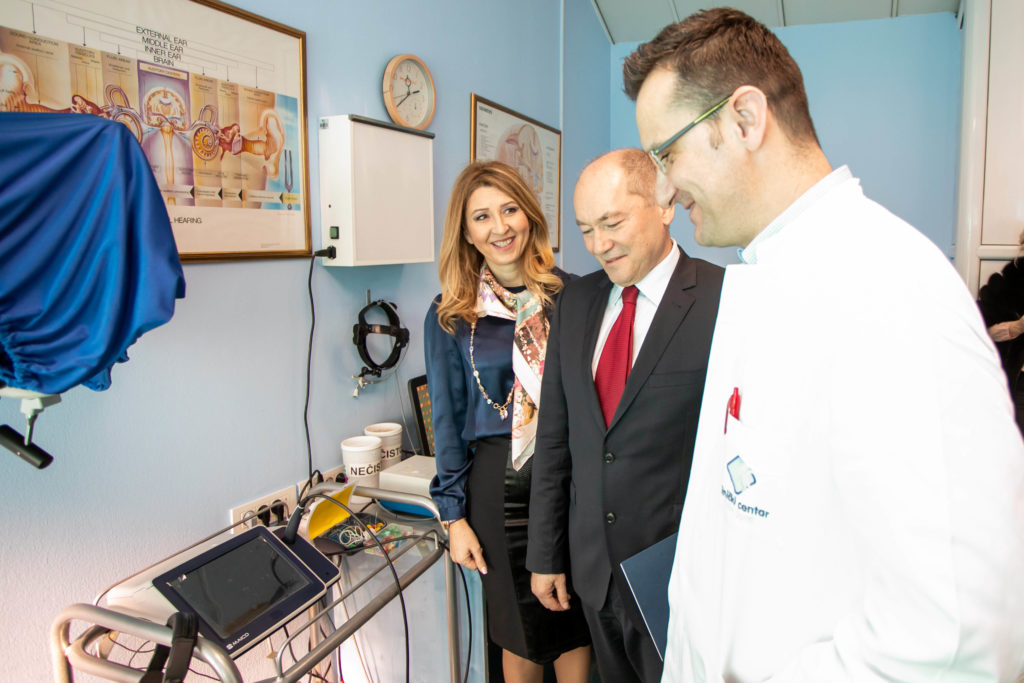 Employees of the Bank participate with pleasure in donations, and their number is increasing from year to year. This indicates an increase in awareness of the importance of investing in the health system and the desire to personally contribute to one humane initiative for the smile and good health of the youngest population.
CKB invests in the health care system of Montenegro through numerous donations to the Clinical Center of Montenegro, hospitals and health centers in order to strengthen the idea that continuity of community care and socially responsible business is the obligations and imperative of all members of the society.